The future of logistics is in the neighbourhood
A modern, sustainable approach to fulfilment that's better for brands, customers, and communities.
Discover Packsmith
Better fulfilment for brands.
A new way to earn for individuals.
For Brands
The solution to your fulfilment needs
Our unique fulfilment model gets orders to your customers faster, while giving you the insight and customisation other 3PLs will tell you is impossible.
For individuals
Earn from home on your own schedule
Packsmiths keep small amounts of inventory at home (typically just enough to fill a small bookshelf) and pack orders for brands from home. We handle the delivery.
Trusted by high growth
e-commerce brands
Partners with leading
ecosystem players
Connect your
Shopify store
The Packsmith Shopify app syncs your store data with just a click. No setup necessary.
Get insights, instantly.
As soon as you're connected, you'll start getting real-time data on your logistics across products, regions, and customer segments.
Localize your fulfillment
Whenever you receive an order, fulfillment is automatically assigned to a verified Packsmith closest to your customer.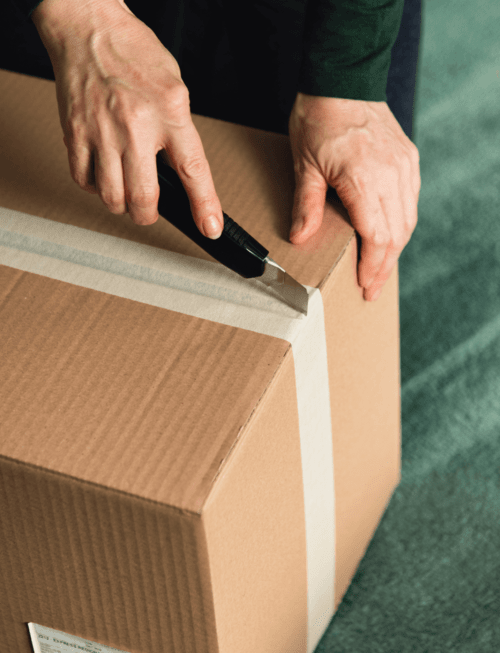 Your products are packed with care according to your specifications (including custom packaging) by one of our 3,000+ trained Packsmiths, right from their home.
Onward for delivery
Orders are handed off to local and national carriers for last mile delivery to your customer.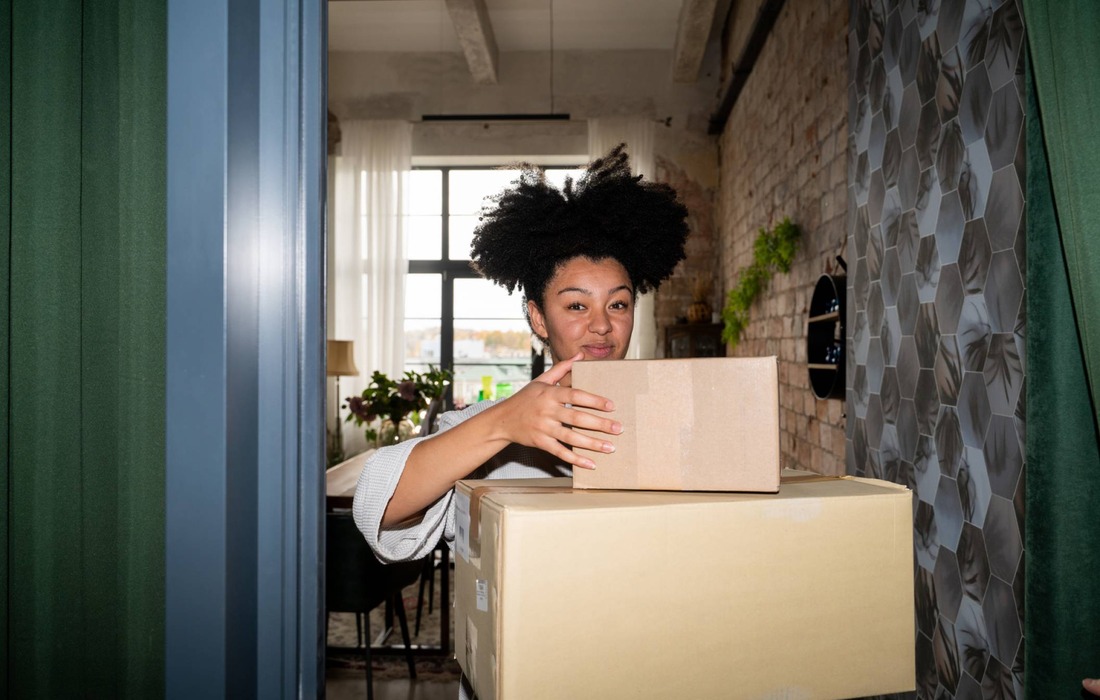 Localized delivery
= faster delivery
With our localized fulfillment model, orders reach your customers within 1–4 days.
See how things are going at every step
View order fulfillment, check the quality of packs, and replenish inventory and packing materials right from the Packsmith app. Go hands on, or automate your process so you can focus on building your brand. It's up to you.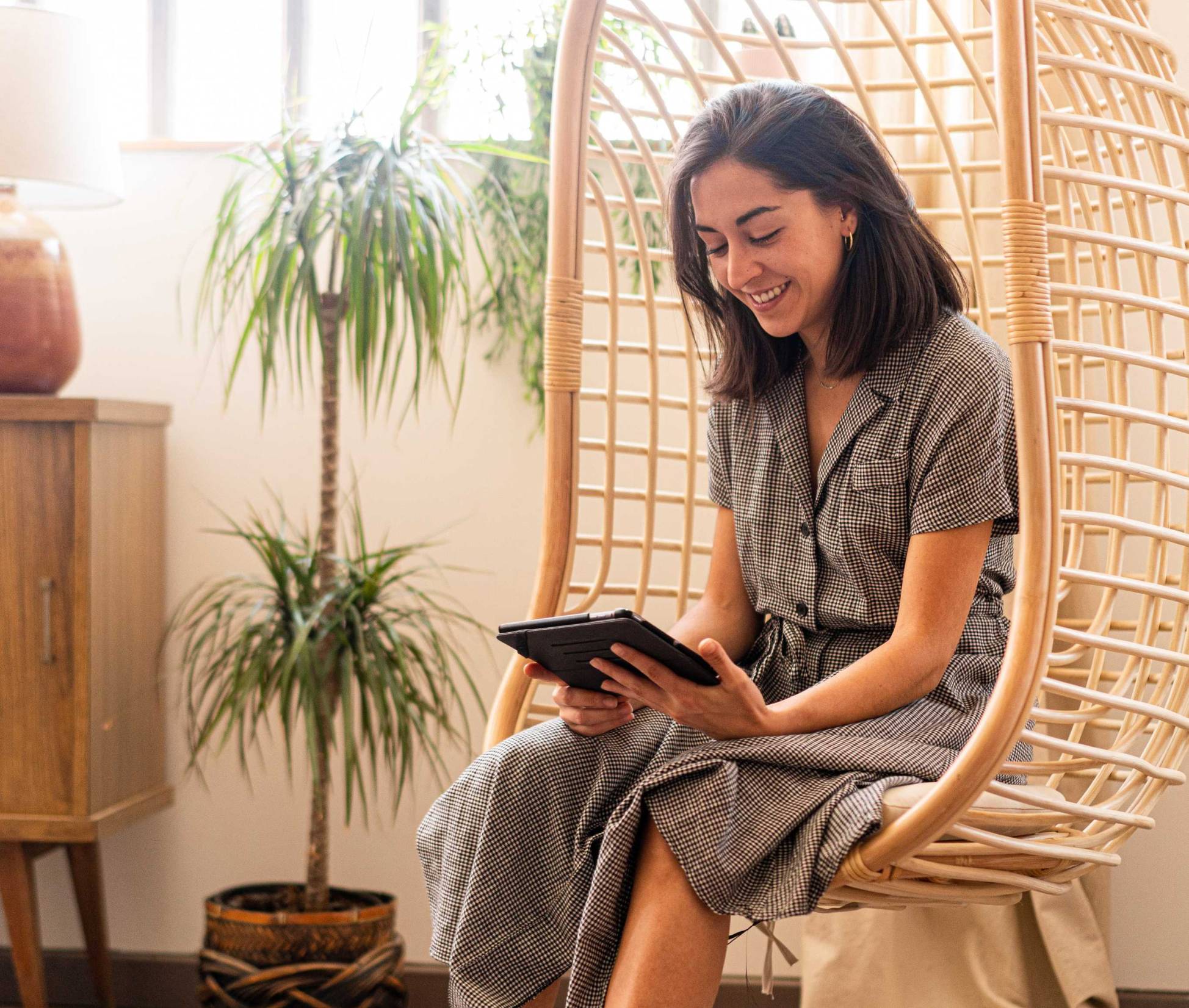 Ready to take control of your logistics?
Answer a few quick questions, and our team will be in touch within 24 hours.
Get started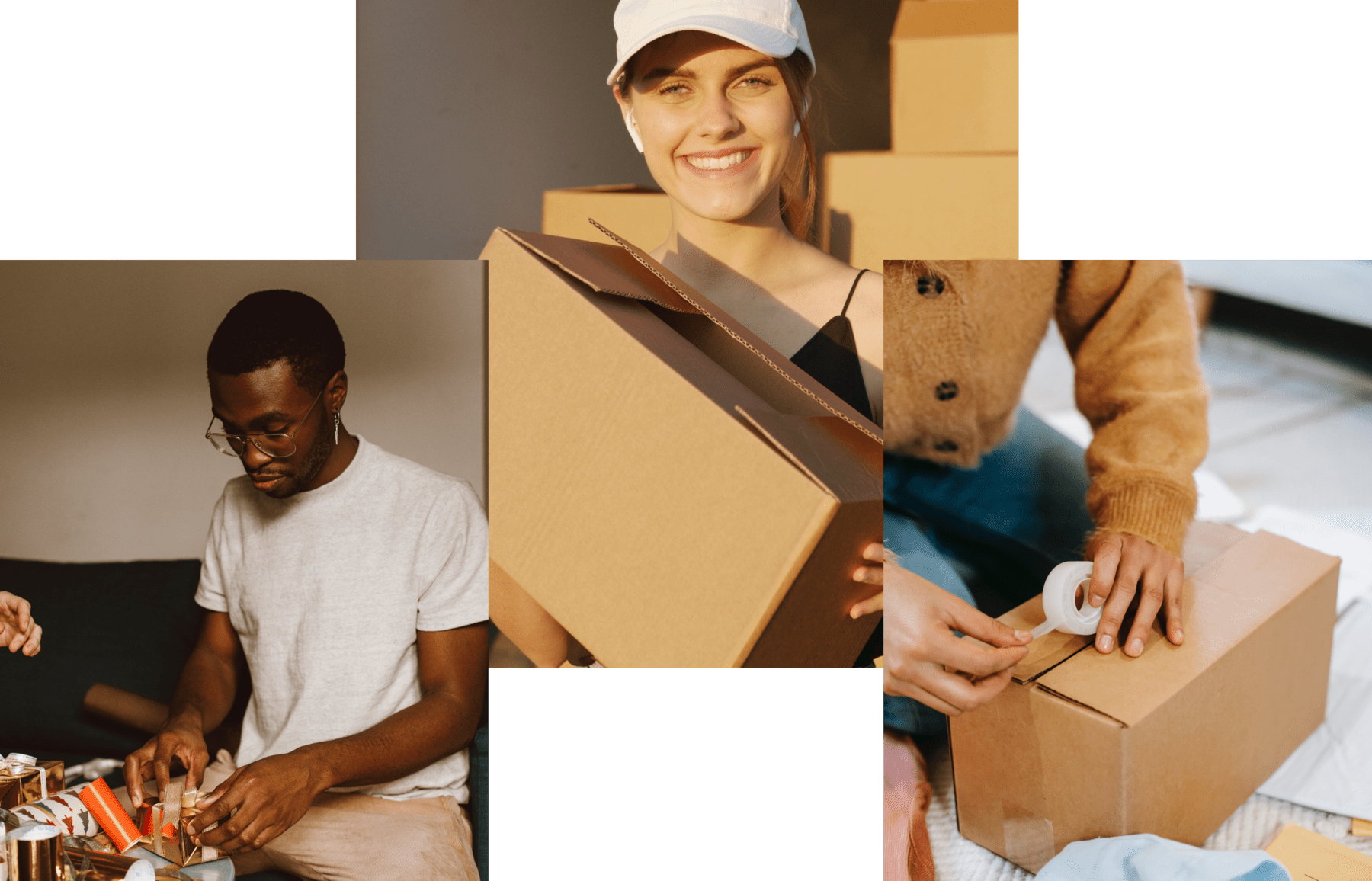 Join our network
of Packsmiths
Earn from home on your schedule while packing orders for e-commerce brands.
Sign up
We'll send you everything
you need
Once you've signed up, we'll deliver your welcome pack and starting inventory right to your door.
Get organized
A small bookshelf is all it takes to store the minimum inventory and packing materials, but if you're able to hold more inventory, you can.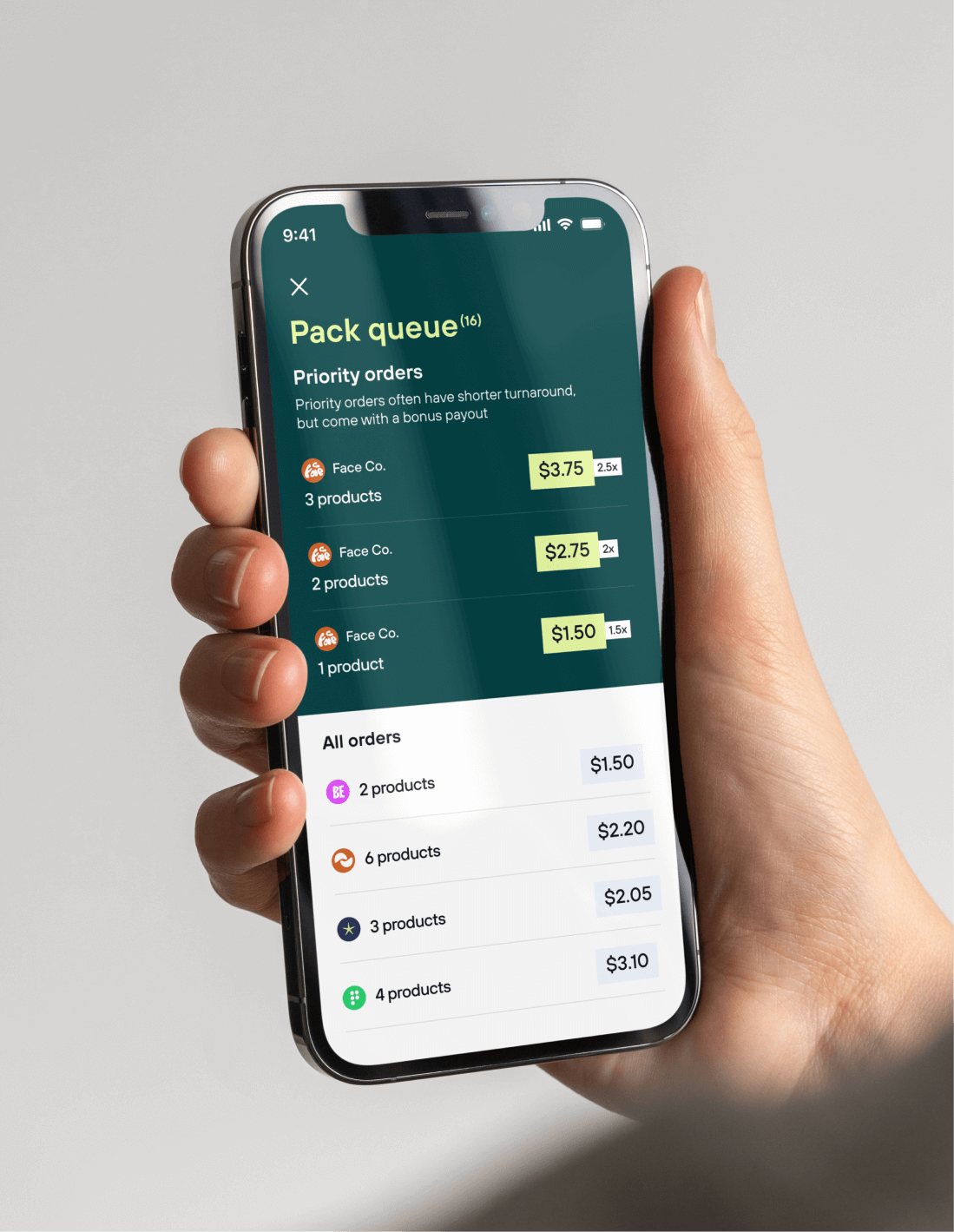 Start packing
We'll let you know when there's an order that's a good fit for you based on inventory and distance to the customer.
Onward for delivery
Orders are handed off to local and national carriers for last mile delivery to your customer.
Earnings roll in
You get paid for every completed order once it's handed off to a carrier. Done.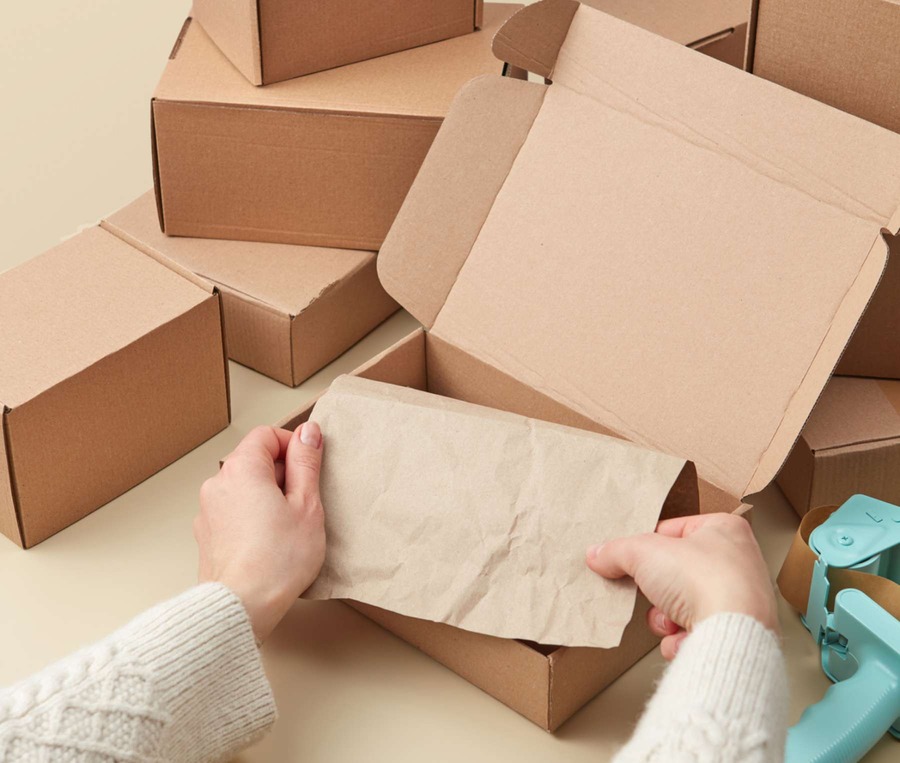 Ready to earn from home with Packsmith?
Answer a few quick questions, and our team will be in touch within 24 hours.
Get started
Supported by
leading investors
Truly customisable fulfilment, made easy
You deserve better than inflexible & limiting third-party logistics providers. It's your brand — shouldn't you be the one in control?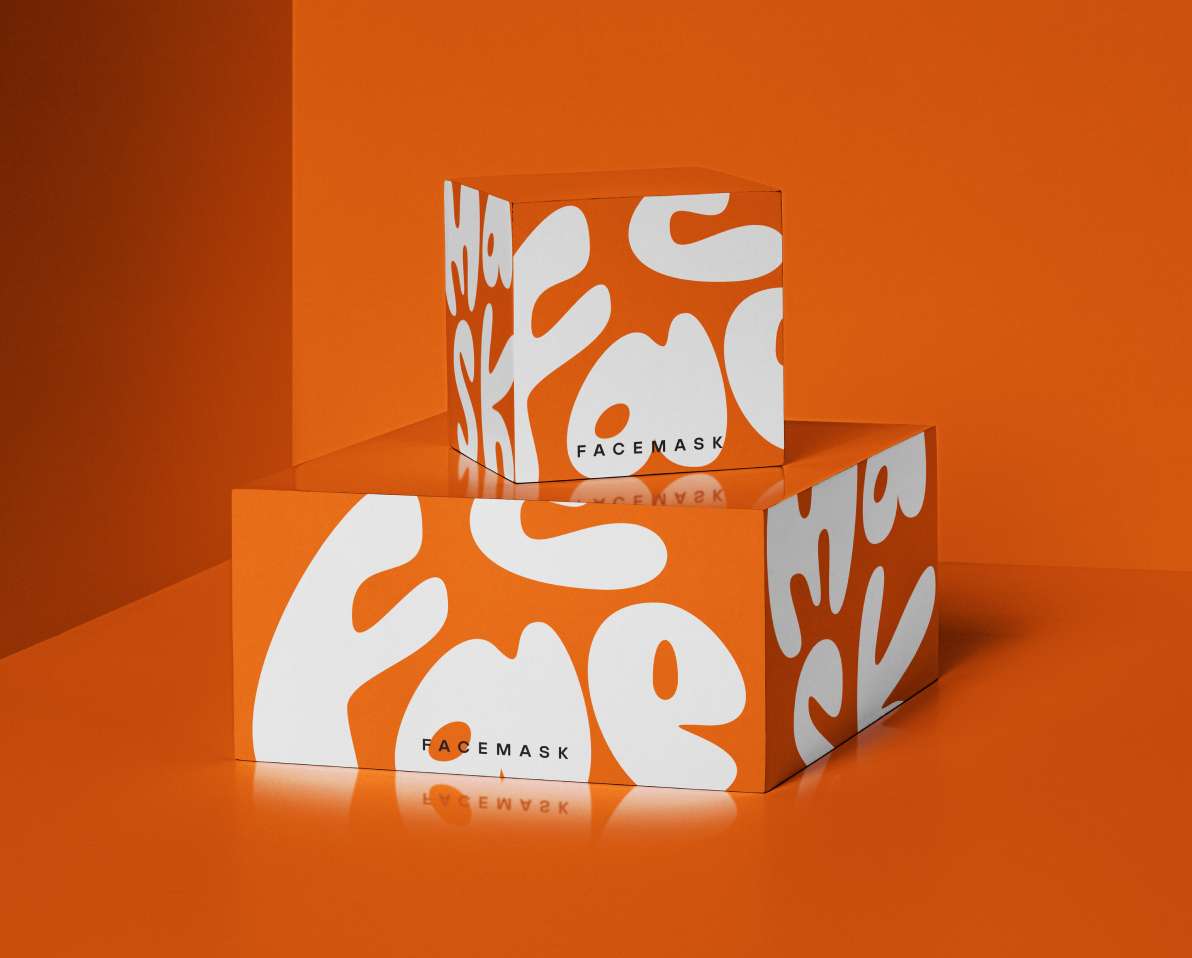 Custom packaging
Put your brand front and center and create an unboxing experience your customers will love — and one that'll keep them coming back.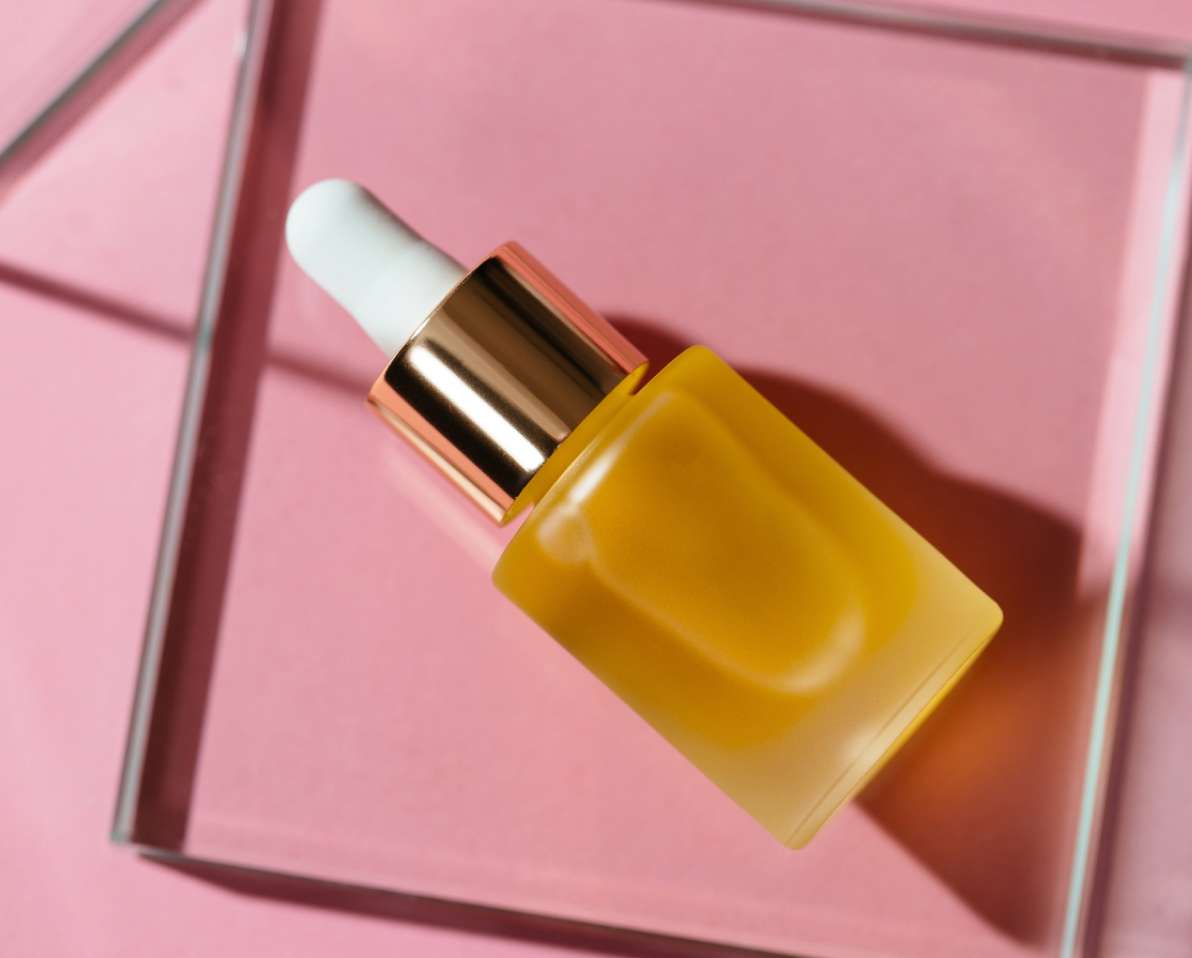 Samples
& collateral
Let your customers trial new products, or offer referral or discount codes. Our Packsmiths can add whatever you like to each order, and even select samples based on a customer's order history.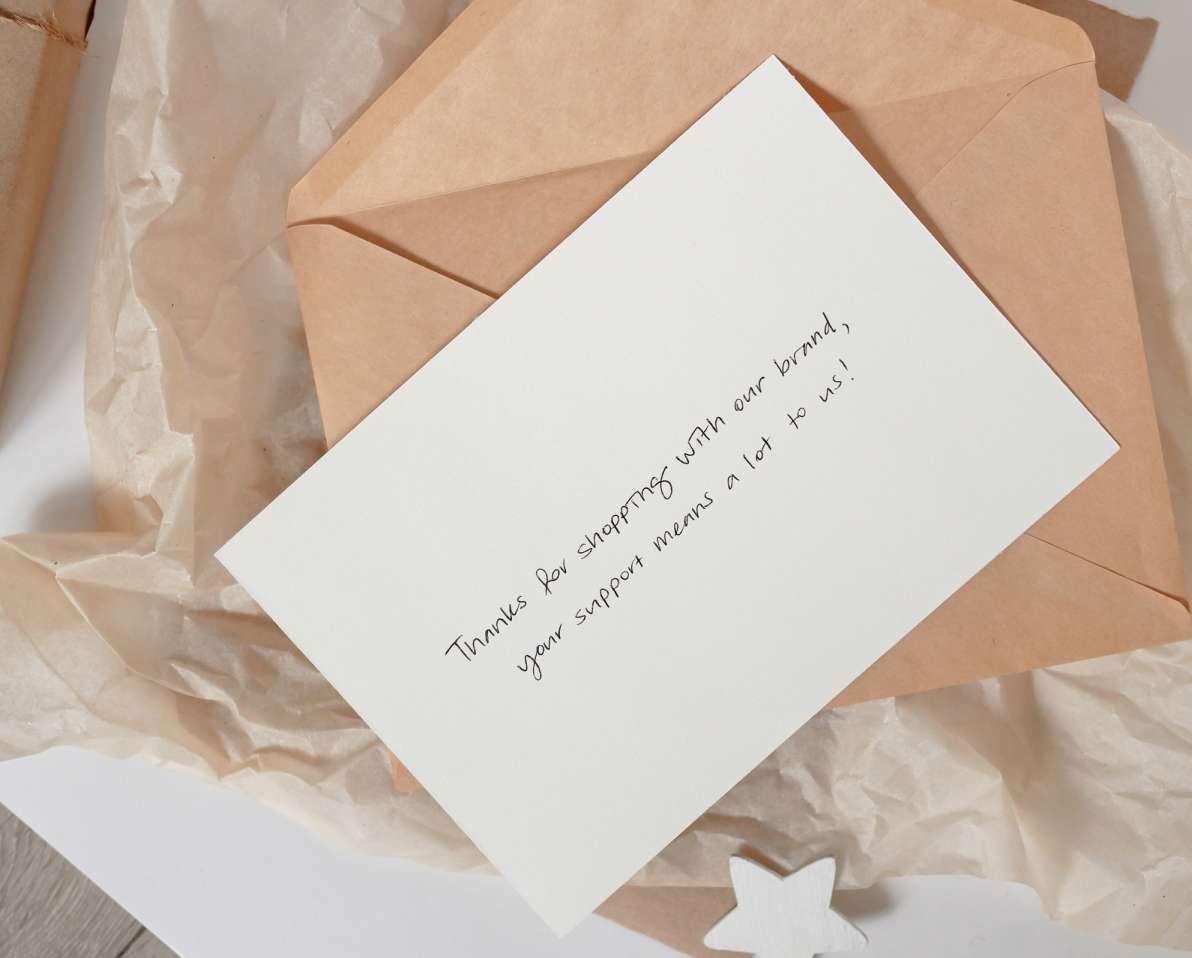 Personalized
notes and scents
Design an unboxing that will delight in every way. Add a spritz of your signature scent to packages to give your customers a sensory experience, and a personalized note for a memorable human touch.
Simple pricing with no extra fees. Really.
Brands pay for inventory storage and for each order fulfilled. That's it. No receiving fees, intake fees, or anything else. It's even free to install and use the Packsmith app.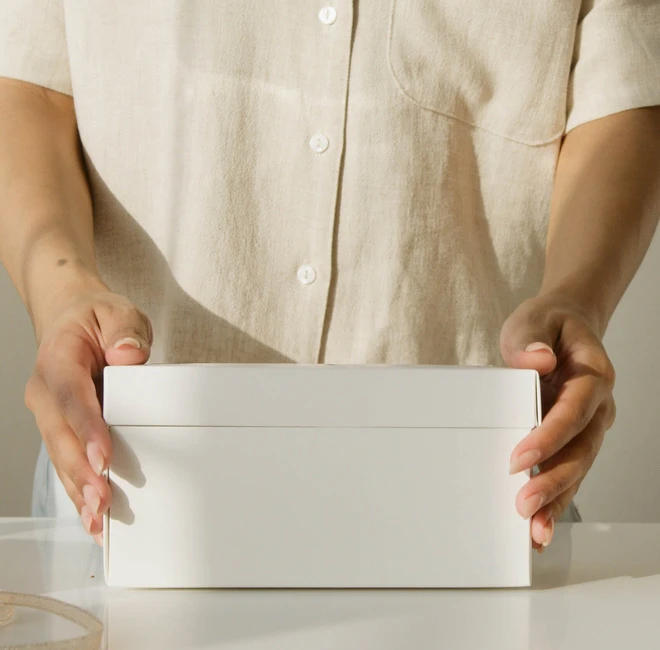 AUD
$
9

.99
for each fulfilled and delivered order 500g or less
Get started for free
with our Shopify app
Not ready to commit to Packsmith fulfillment? No problem. Connect the Packsmith app to your Shopify store and get instant insight into your existing operations.
Check it out
Not using Shopify?
Packsmith is expanding to other major e-commerce platforms in 2023. Register to stay in the loop.
Register your interest
Delivering a lighter,
brighter world
With Packsmith, your orders are fulfilled closer to their final delivery location, decreasing last mile delivery costs and the carbon footprint of every order, and speeding up delivery times for your customers. Everybody wins.
Packsmith can reduce overall carbon emissions by up to 50% vs traditional 3PL.