Earn when you want, right from home
Fulfill orders for top e-commerce brands from the comfort of home. Pack on your own schedule, and we'll handle the delivery.
Become a Packsmith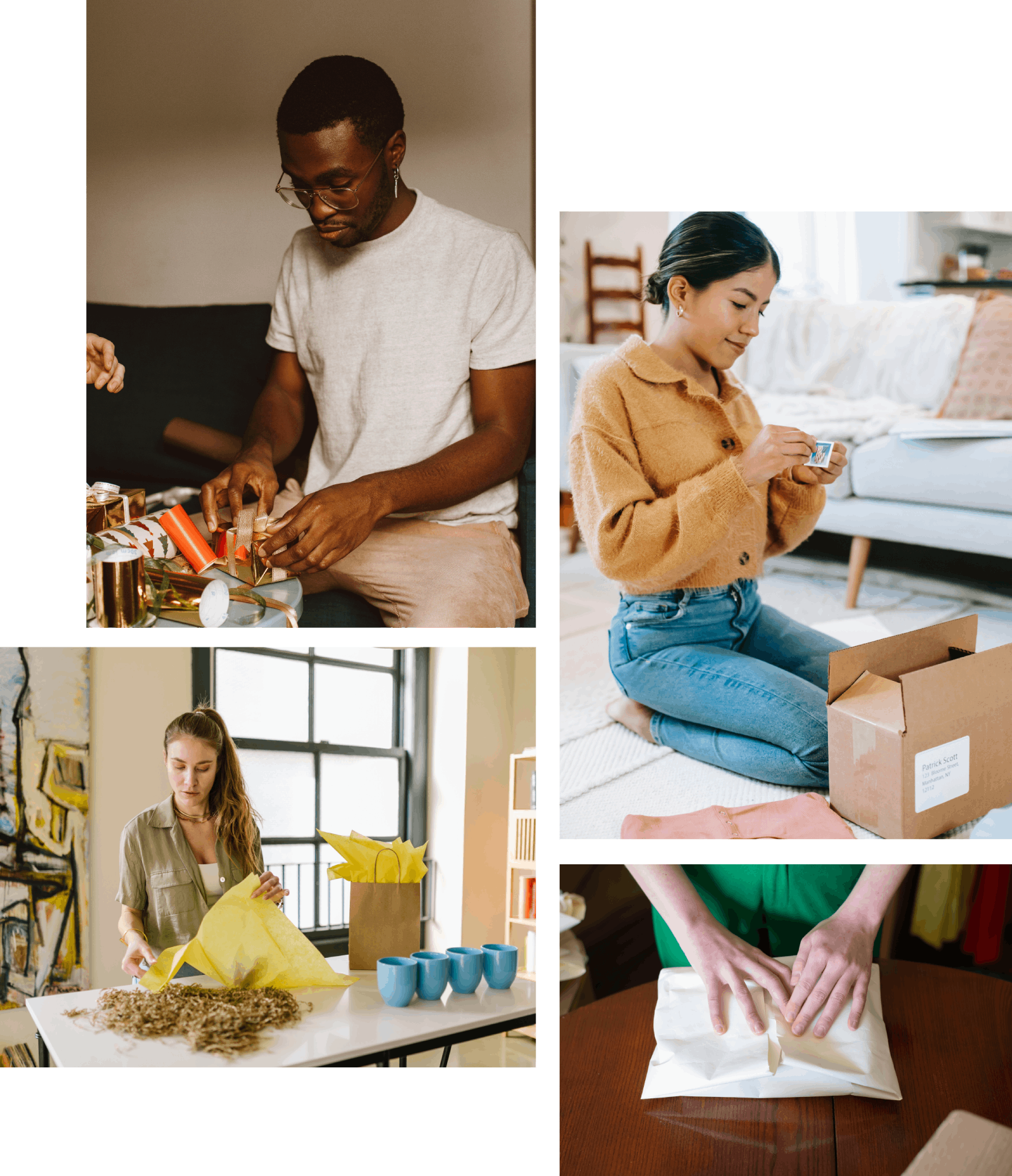 What does it mean
to pack an order?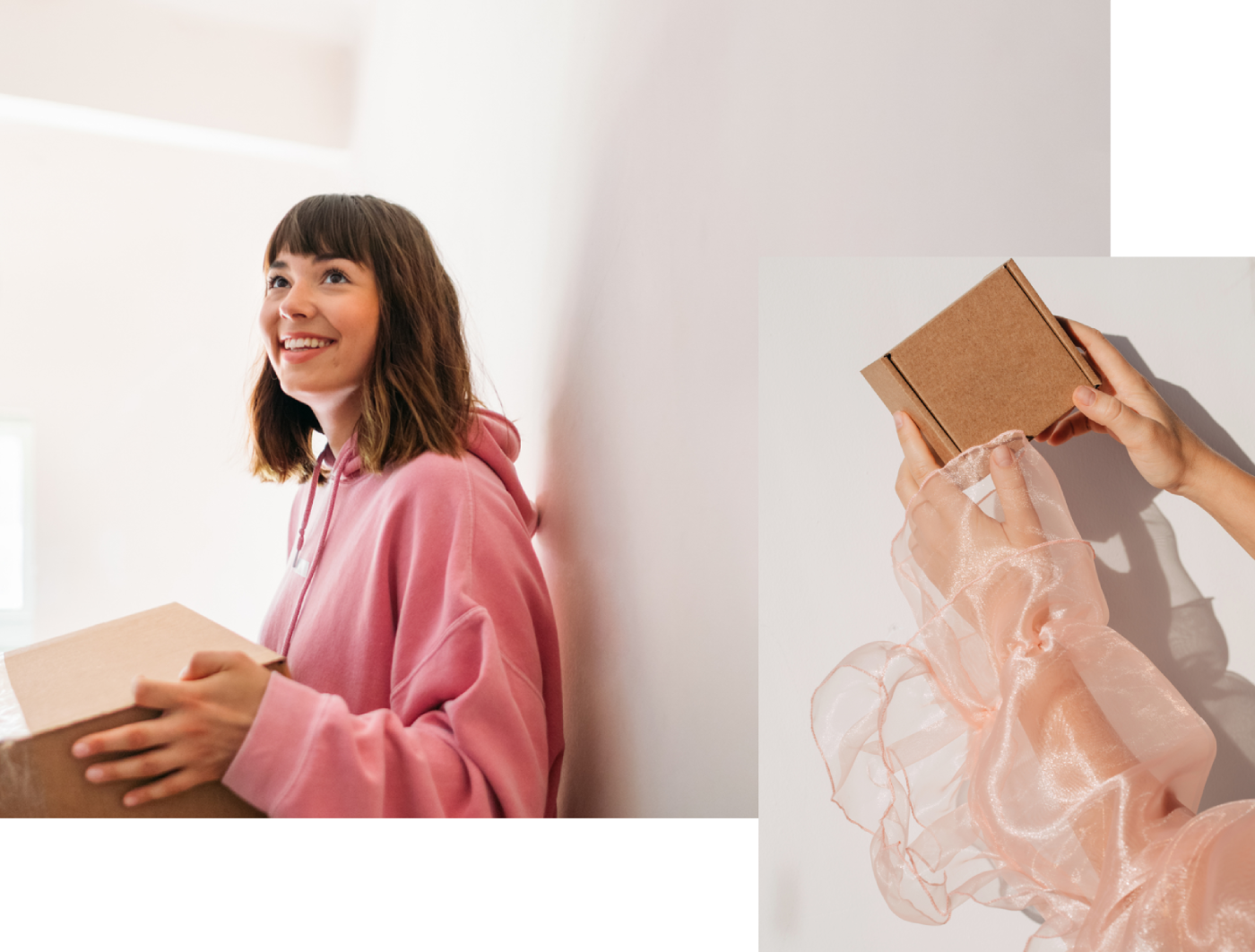 It's your time.
Spend it how you like.
Pack in your spare time, or make it your main gig. Need a break? Take it. We built Packsmith to give people just like you the opportunity to earn without sacrificing the flexibility you need to prioritize yourself, your family, and your life.
Learn more
Pass a simple
background check
We partner with Checkr to perform a background check for all Packsmiths in order to give our brand partners confidence that their product will be safe in your hands.
A little bit of
storage space
How much is up to you — we recommend a small bookshelf, but if you'd like to fill a room, we can make that happen. Just tell us how much space you're working with.
A clean
space to pack
You'll need a clean surface on which to pack, away from pets, children, and odors.
Get Started
What happens once
you've signed up?
We'll send you everything
you need
Once you've signed up, we'll deliver your welcome pack and starting inventory right to your door.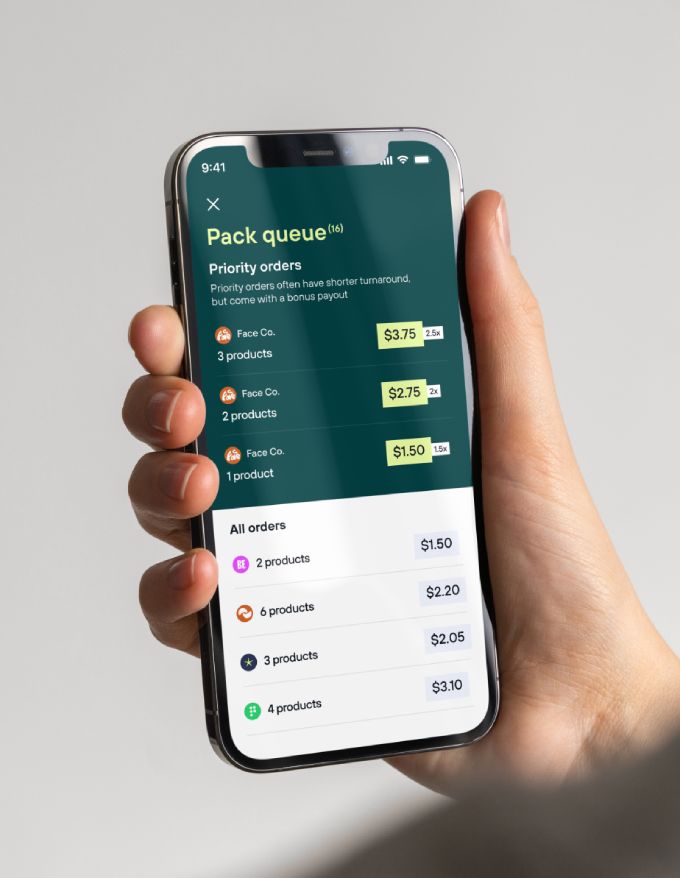 Start packing
We'll let you know when there's an order that's a good fit for you based on inventory and distance to the customer.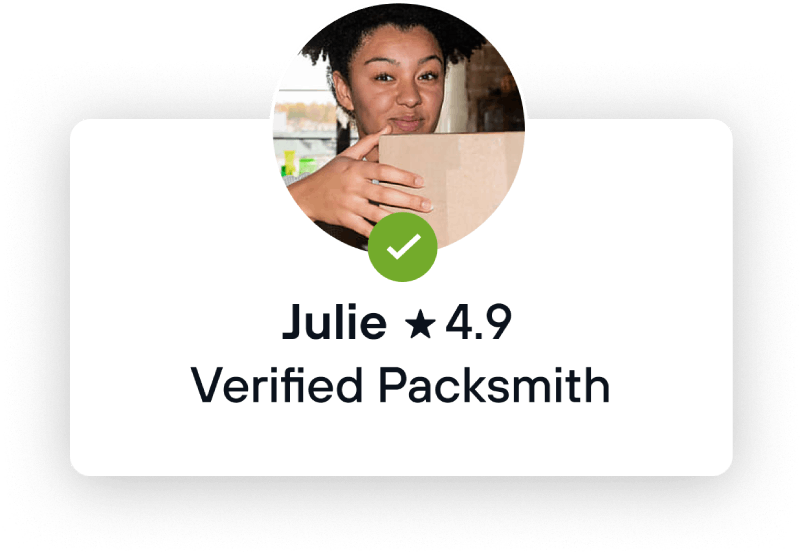 Get verified,
unlock perks
Once you've completed 50 orders, you'll be able to take on customized orders and earn rewards (like samples and discounts) from the brands you work with.
Get started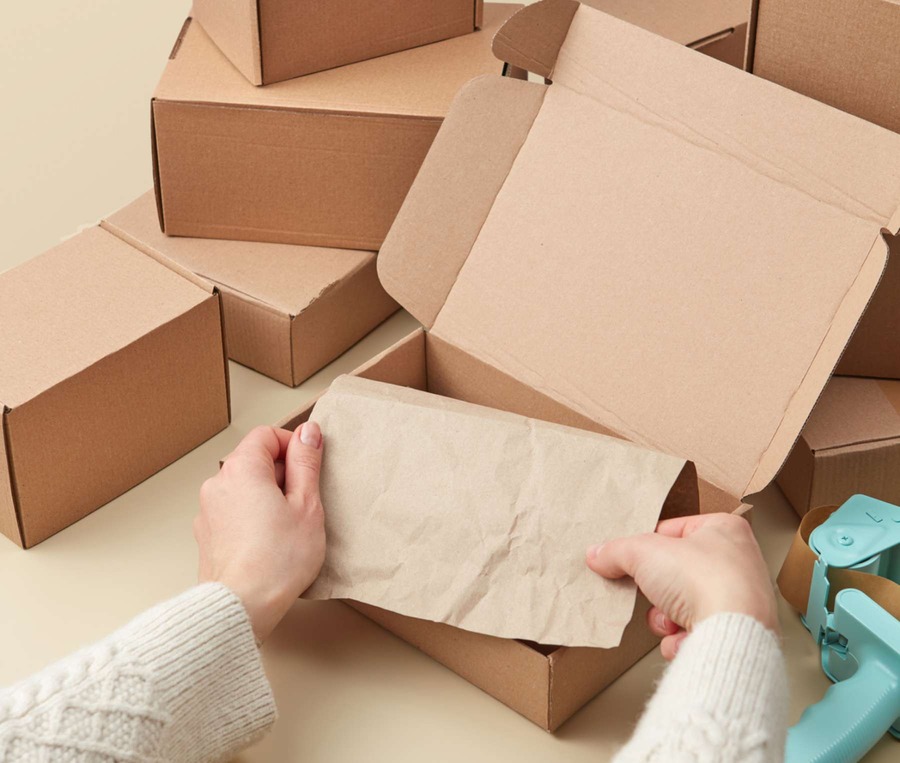 Have more questions? We've got you.
Check out our frequently asked questions to learn more about being a Packsmith.
Check out the faq